Flavettes Vitamin C 1000mg Glow Effervescent Tablet 30'S Orange Glutathione 50mg
Reg No: MAL17076023N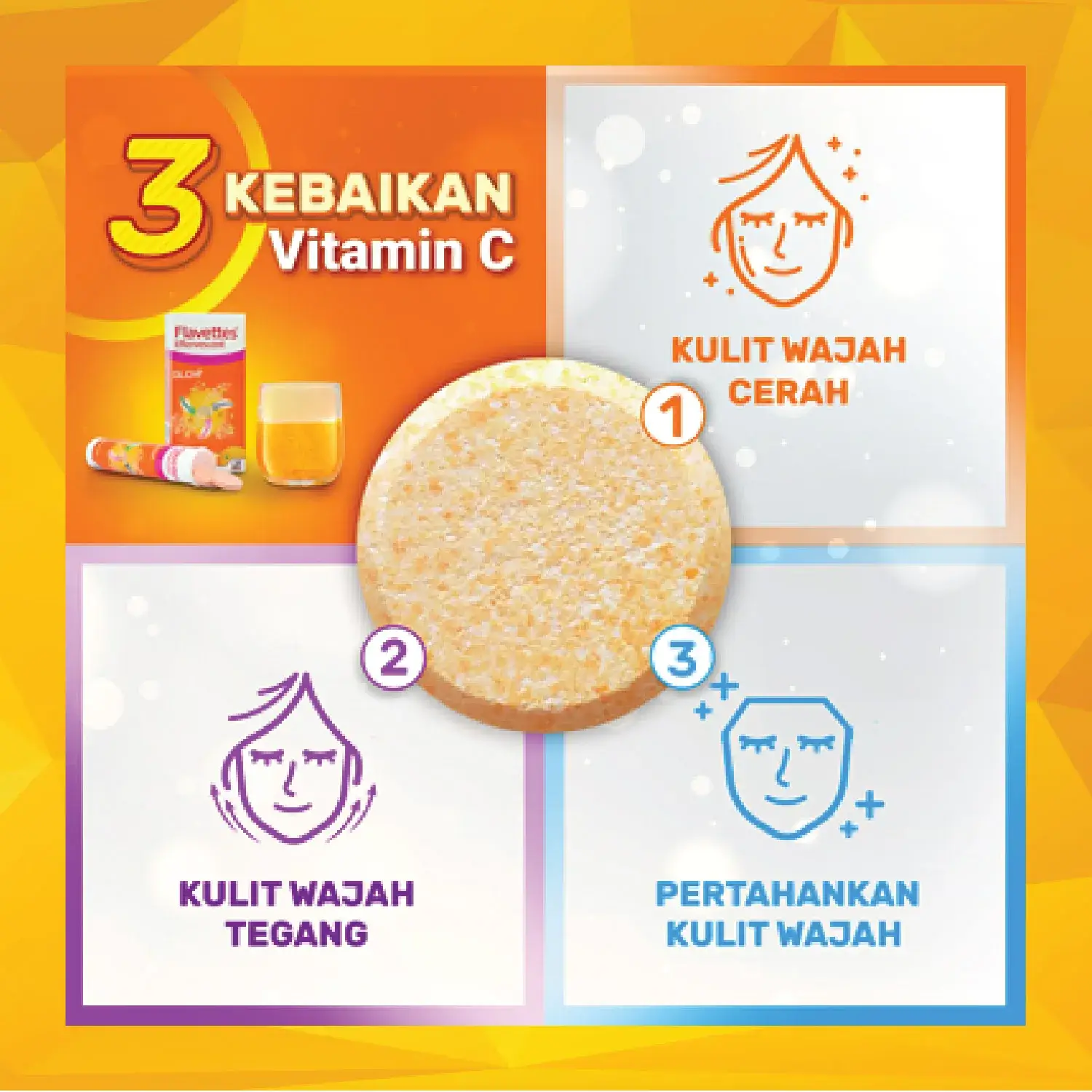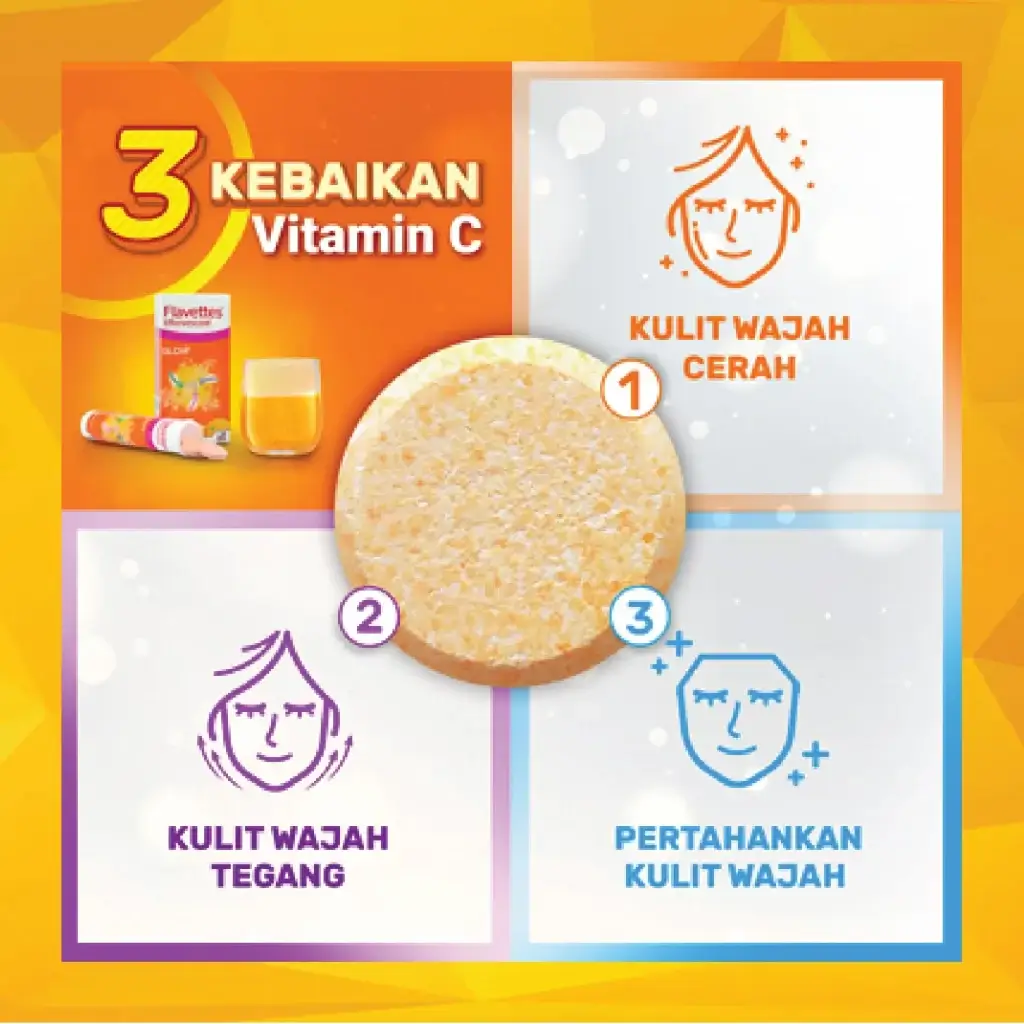 The health supplement is for maintenance of good health.
Composition of Flavettes Vitamin C 1000mg  and Glutathione to boost and enhance the radiance and brightness of skin.
Composition in Flavettes Vitamin C 1000mg glow:
– Vitamin C 1000mg
– Vitamin E 15iu
– Glutathione 50mg
Dosage:
Adult: One tablet once daily, dissolve in half to one glass of water, to be taken after meals.
Warning: This product contains aspartame and is not suitable for phenylketonurics.